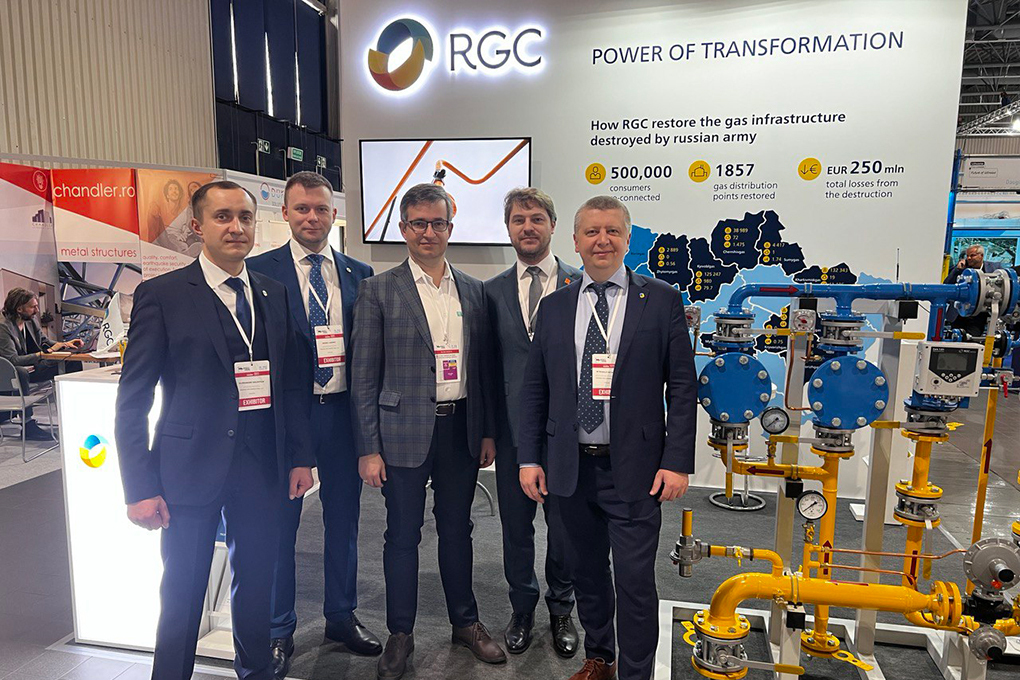 Rebuild Ukraine aims to attract external funding for the reconstruction of Ukraine. RGC is ready to restore the destroyed and build modern networks capable of transporting clean energy.
Therefore, RGC presented in Warsaw gas distribution equipment manufactured according to European standards and capable of working with methane and hydrogen mixtures.
Here are the newly certified Ukraine smart meter RGC Metering GM-A, membrane meter RGC Metering GM-C, and H2Ready gas regulating units, whose design solutions correspond to the European market.
Companies may be interested in industrial rotary counter FMG for RGC Metering and corrector Core 1.01 RGC Metering. RGC is ready to supply such products for the speedy resumption of industry in the country.

The exhibition organizers presented a letter of gratitude for the restoration of critical infrastructure. This award will come home - it belongs to all 40,000 Ukrainian gas workers!