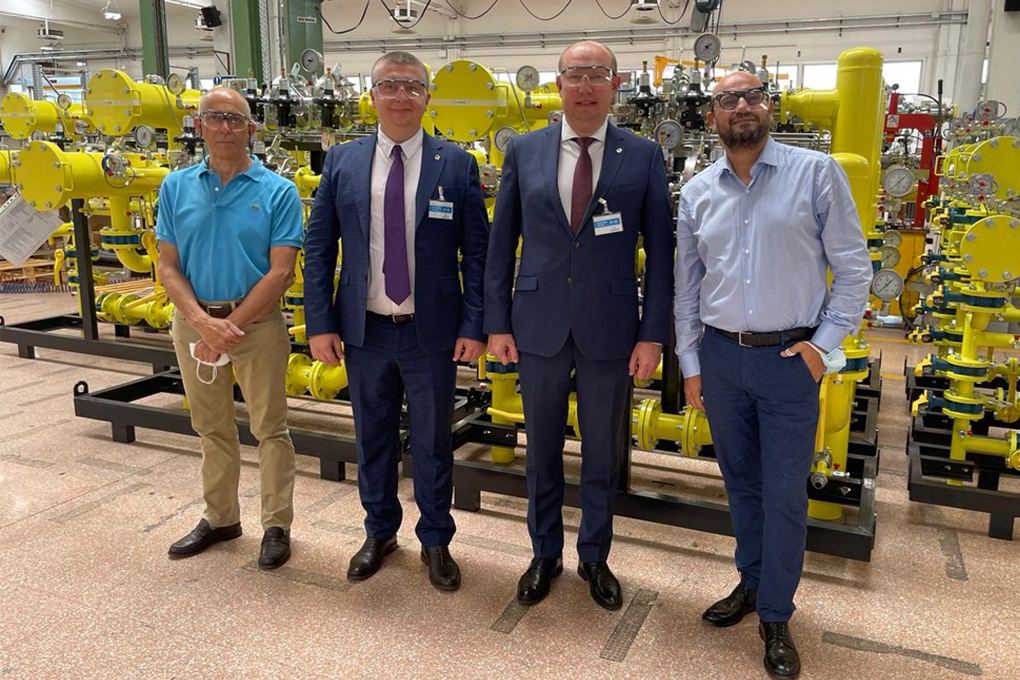 Representatives of RGC and Emerson-Tartarini agreed to expand cooperation in the field of hydrogen, biomethane projects, redesign and production of gas control equipment.
The parties reached an agreement on the purchase of new equipment for RGC Production. Emerson-Tartarini has been a reliable partner for many years and supplies its products under direct contracts.

Since October, a corporate training program has been implemented for engineers to work with Italian equipment. They will be certified to work with the full range of Emerson Automation Solutions products.

RGC representatives also visited the new Emerson Tartarini production facilities in Bologna. The modern plant will supply part of the equipment for RGC.

The contract between RGC and Emerson-Tartarini, the world's leading manufacturer of gas control equipment, was signed on December 6, 2019, in Bologna.
According to the contract, RGC Production plant will purchase the components directly from the Italian producer. From now on, the cooperation will be extended to hydrogen and redesign issues which top the RGC agenda.