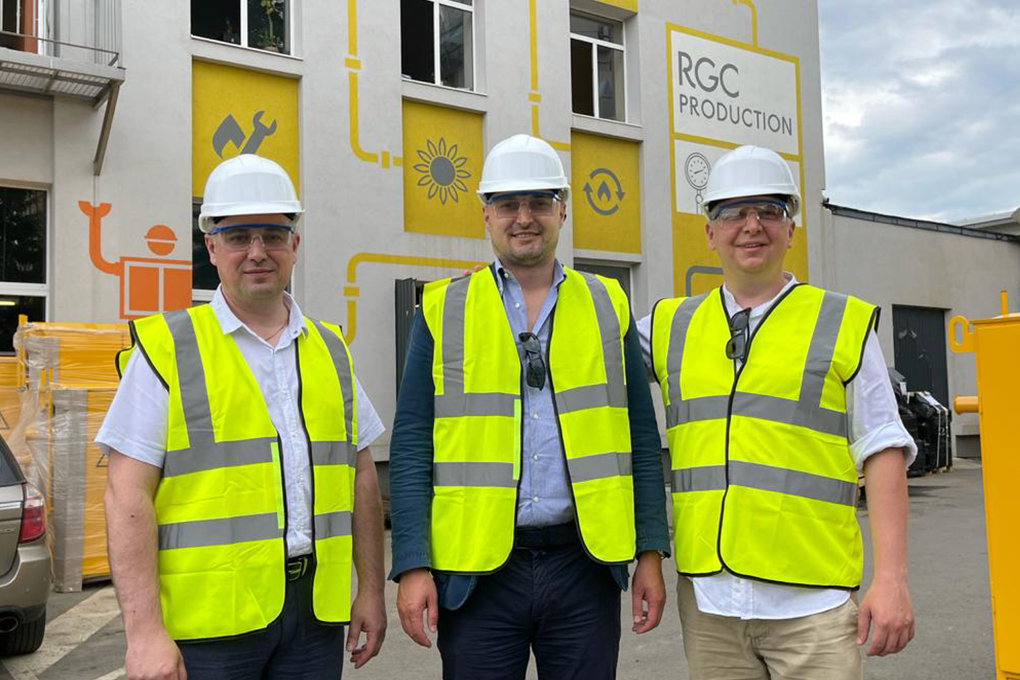 Representatives of Cavagna Group (Italy) visited RGC Production in Lviv. RGC and Cavagna Group (Italy) held successful negotiations and agreed on future development of joint engineering projects in Ukraine and the EU.
All products of both operating RGC Production plants in Lviv and Dnipro comply with the highest quality standards. Regional Gas Company was certified according to the Quality Management System ДСТУ ISO 9001:2015 and ISO 45001. They attest that all processes, services and products of the company comply with the international standards.

Expansion of production and development of cooperation with the European companies shall guarantee the redesign of Ukraine's gas distribution networks and integration in Pan-European hydrogen trends.