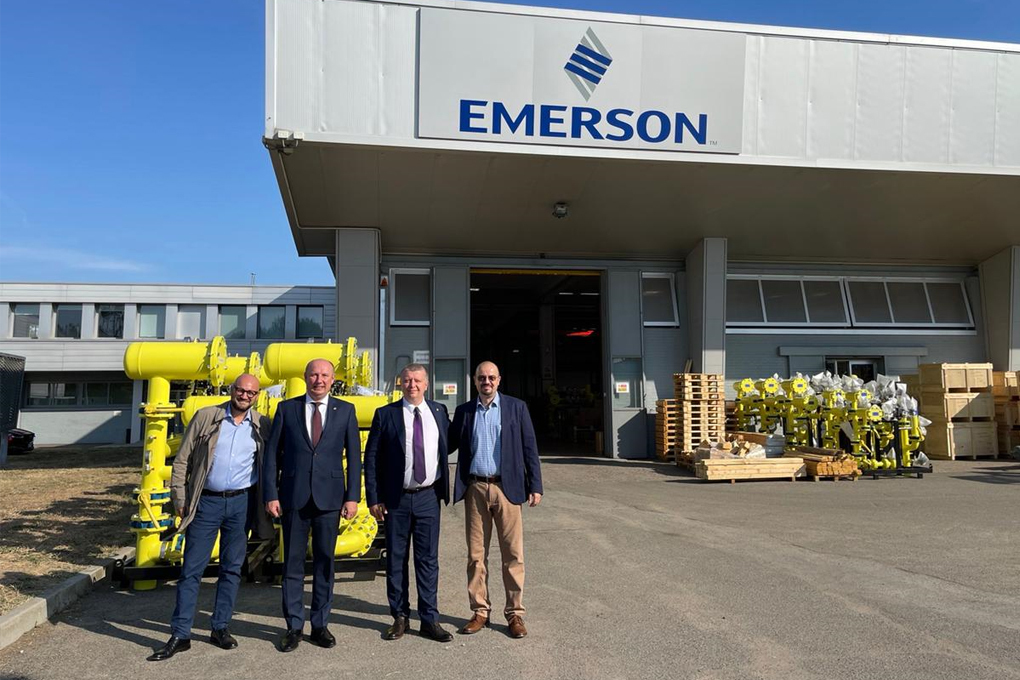 RGC foreign trade in 2021 increased to EUR22.9 million. This year, the company made direct deliveries from North American companies and increased foreign trade with the leading EU countries, i.e. Italy and Germany. Turkey's producers displayed the biggest growth this year.
RGC largest partner countries include Italy and Germany. Together, they account for 66% of imports. Italian manufacturers include global brands, Pietro Fiorentini S.p.A, Mesura Metering S.r.l., Cavagna Group S.p.A, FIV, Bonomi Industries S.r.l. Sophisticated pressure regulators, valves and meters ensure safety and reliability of gas supply to Ukrainian customers.


RGC Foreign Trade in 2021

Among the EU countries, Italy is trailed by German partners that include SICK AG, Esders GmbH, Vivax-Metrotech Corporation and inotech Meter Calibration Systems GmbH. Innovative equipment by German manufacturers ensures the operating accuracy of RGC Metering Centers.
The North American market is represented by advanced equipment manufactured by Emerson, Itron Inc., Heath Consultants Inc., SENSIT Technologies, LLC. Advanced pipeline finders and leak detectors allow bringing down the risks of accidents on the gas distribution networks.
"RGC is constantly looking for the best technological solutions around the world. International partners do not only supply products and equipment, they view RGC as a strategic partner. Our employees are being constantly trained and getting certified to maintain equipment produced by foreign partners," - says Oleksii Tyutyunnyk, Chief Operating Officer, RGC. – RGC develops new advanced brands - RGC Production and RGC Metering - in partnership with international companies. This allows us to create new jobs, raise social standards and implement the decarbonization program approved for the period 2021 - 2025."
Foreign trade with Turkey showed the largest increase of 3.5 times. Major suppliers include Eska Valve Ltd. Sti., producer of gas valves, NTG Plastik, producer of welding machines and polyethylene fittings, Baykal Makine, Dalgakiran, Cansa Makina - Boru Bükme Makinaları, producers of production equipment, and Eleks Dis Ticaret A.S., producer of gas equipment. A significant increase in foreign trade with Turkey is attributed to the expansion in the supply of advanced and energy-efficient gas equipment for Ukrainian customers.