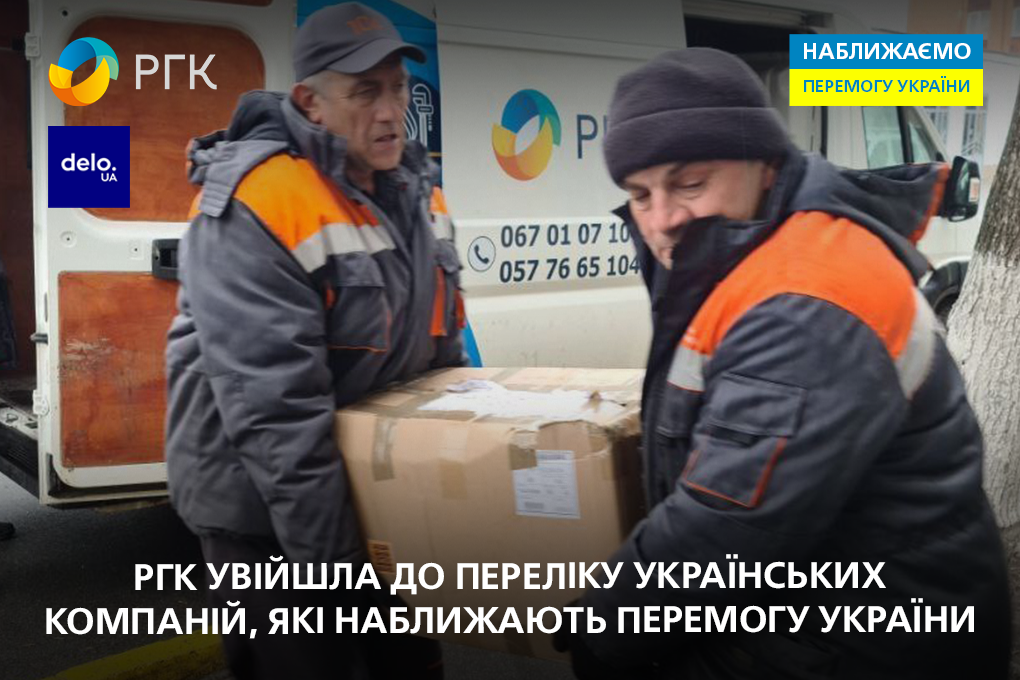 Regional gas company was included in the list of Ukrainian companies that are bringing closer the victory of Ukraine. Business portal delo.ua and rating magazine TOP-100. Ratings of the Largest highlights companies that make fast decisions in total uncertainty and rational use of funds.
RGC assists the Armed Forces of Ukraine and territorial defense units by transferring fuel, vehicles, equipment, and supplies. Gas distribution companies operating under the RGC brand have set up 35 bomb shelters for civilians and 15 humanitarian hubs for temporarily displaced persons in several regions.
Gasmen do not stay away from the problems of colleagues who continue to work in the combat zone. JSC "Sumygas", JSC "Chernihivgas", JSC "Kharkivgas", JSC "Kharkivmiskgas", JSC "Mykolaivgas" receive whole consignments of the most necessary things from their colleagues from other regions. They are trying to support those who continue to do their work under fire and bullets.