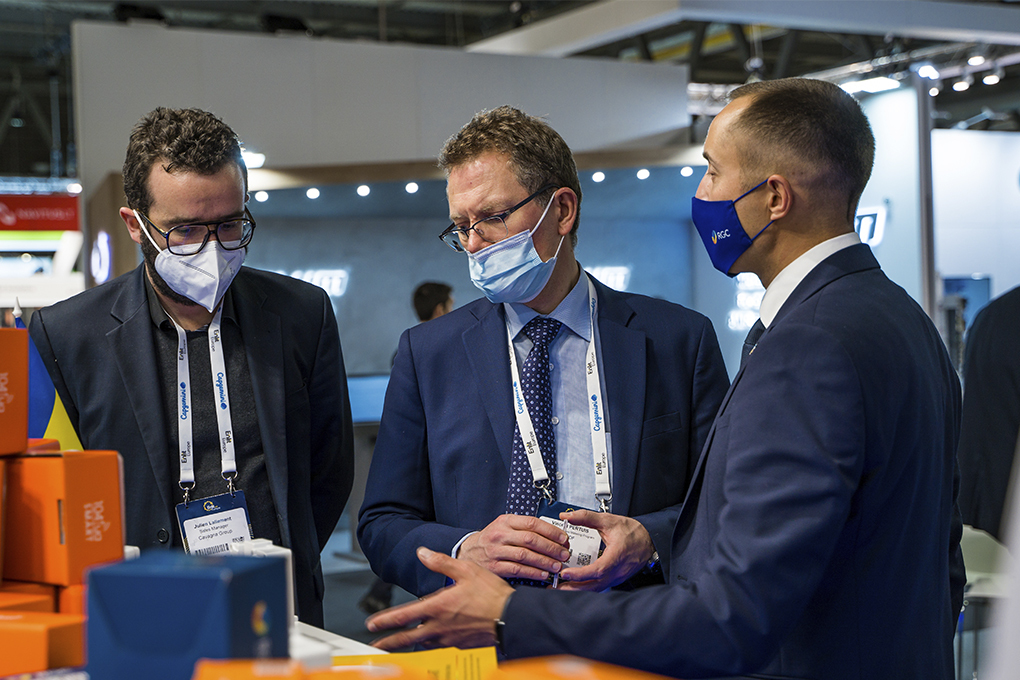 RGC has established a distribution center in cooperation with the world-class suppliers of gas equipment and services. The company already signed contracts with nine major brands to represent the companies like Pietro Fiorentini, Cavagna Group, Emerson Process Management, Esders, FIV, etc. in Ukraine.
RGC has been developing a system of global international partnerships with the major gas equipment manufacturers. Last year, RGC has tripled its foreign trade with international partners.
In early 2022, Regional Gas Company added another pool of nine international companies to its distribution portfolio that includes the lineup of products and services from companies like Pietro Fiorentini, Cavagna Group, Mesura Metering, Emerson Process Management, NTG Plastik, Esders, FIV, Michał Kamieniecki Kamitech-Serwis, Axel Semrau. Products and solutions from RGC international partners as well as RGC Production gas equipment are available to the company's customers in the markets of Ukraine, Europe, the Middle East and Asia.
In Ukraine, Regional Gas Company offers the customers a whole range of engineering services from feasibility studies to project development and implementation, including intellectual property. All the customers need to do in order to get advice, is to fill in the feedback form at the website.
Exclusive terms and conditions for cooperation between RGC and the global technological leaders open the way for supply to Ukraine and maintenance of advanced equipment tailored to the customer needs.
"RGC Distribution Center has made available to Ukrainian customers reliable and efficient equipment, devices, components, materials and engineering services from technological leaders in the gas industry from Europe, North America and Asia," said Oleksii Tyutyunyk, Chief Operations Officer, RGC. – Regional Gas Company implements many projects of its own using gas equipment and solutions from major global manufacturers. These, in particular, include projects in the field of gas distribution networks design and clean energy."
For example, in August 2021, gas control points by RGC Production equipped with Pietro Fiorentini regulators were successfully tested using 20% hydrogen mixture. Gas distribution companies operating under the RGC brand are extensively using the products by Cavagna Group, Emerson Process Management, FIV in projects on redesign and preparation of gas networks to work with the new types of energy.
System solutions for chromatography, mass spectrometry and odorization by Axel Semrau and gas analytical systems by ESDERS will be of interest to biomethane producers. This fall, the first companies will be connected to distribution networks. In total, RGC has already received 16 applications from companies operating in five regions of Ukraine.
In addition, RGC specialists undergo regular training and internships at manufacturers' facilities and have the appropriate certification, while manufacturers ensure the terms and conditions of warranty and post-warranty maintenance.