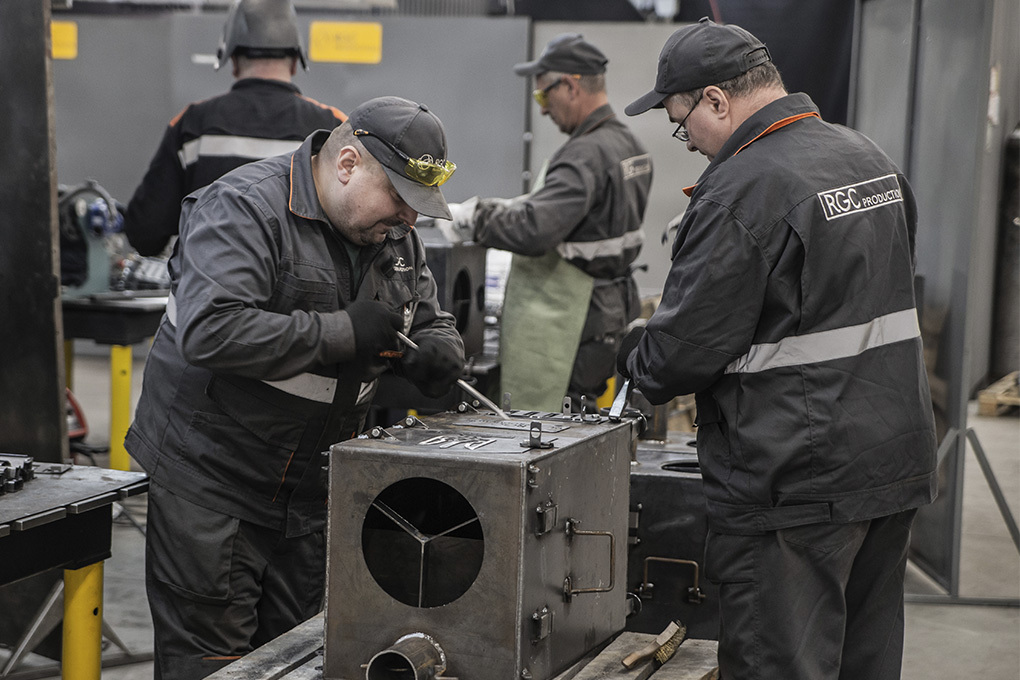 On Defenders of Ukraine Day, Regional Gas Company delivered 850 wood stoves, warm clothes, personal hygiene items and drawings with greetings from children and relatives to the service men and women at the front line. A total of UAH 10 million was committed for the needs of the Armed Forces of Ukraine as a part of the "Warm up Ukraine" campaign.
On the occasion of the Defenders of Ukraine Day, RGC and gas distribution companies working under this brand held the all-Ukrainian campaign "Warm up Ukraine". Gas workers collected information about the needs of the military and the volunteers and decided to congratulate the defenders on today's holiday in this way.
"Regional Gas Company is constantly helping our defenders. The total amount of assistance to the Armed Forces of Ukraine from all gas distribution companies has already reached UAH 135 million, says Oleksiy Tyutyunnyk, Chief Operations Officer, RGC. - Before the holiday, we managed to produce and hand over the wood stoves, which will help warm up more than 10,000 service men and women who are currently at the front lines.
More than 35 tons of rolled metal were spent on the production. Three RGC Production factories worked to produce the wood stoves. They have already been delivered to the military units in Dnipropetrovsk, Kharkiv, Zaporizhzhia, Mykolaiv, Kherson and other regions. Together with the wood stoves, thousands of sets of thermal underwear, sweatshirts, hats, gloves, raincoats and sleeping bags were handed over in response to the request from the military. All "warm" consignments have already been delivered to the addressees along with children's drawings and greetings.
RGC regularly helps the military. At the beginning of October, the total amount of assistance reached UAH 135 million. Most of the funds were used to purchase and repair military vehicles. Since the beginning of the war, we delivered more than 210 cars: buses, trucks, SUVs, excavators, etc.
RGC Production plants manufacturing advanced gas equipment, at the request of the military, set up the production of tens of thousands of anti-tank hedgehogs, anti-tire spikes and other products. DSOs purchased bulletproof vests, protective plates, ammunition vests, military uniforms, clothes and footwear for 1,500 employees of gas distribution companies who are currently on active duty in the Armed Forces of Ukraine.