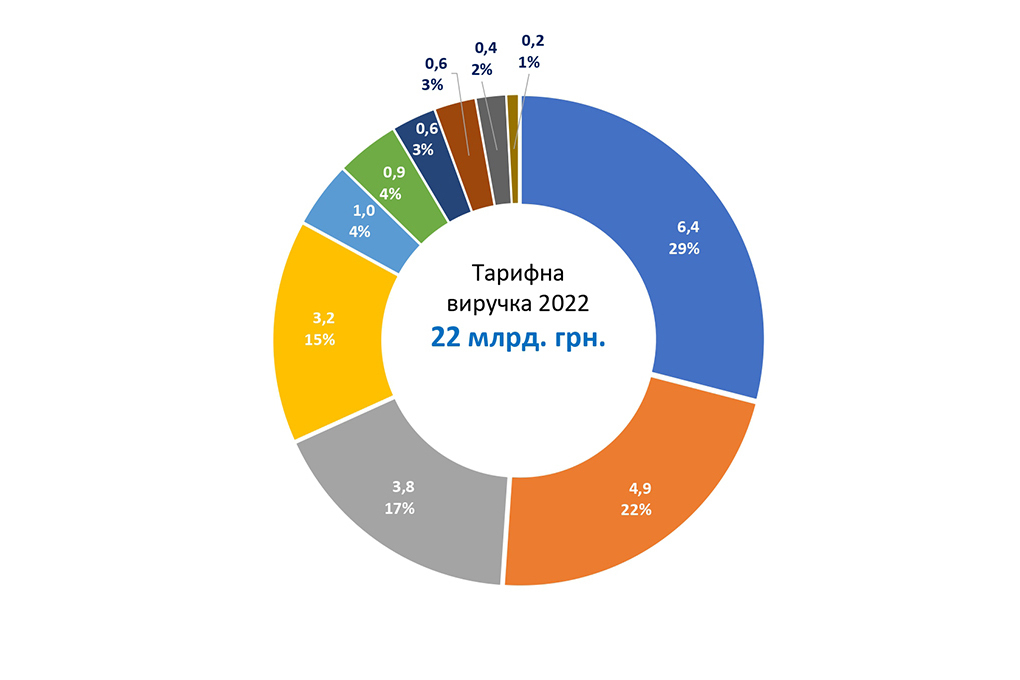 Gas distribution system operators (DSOs) operating under the RGC brand allocated 83% of the received tariff revenue to pay employees' salaries, taxes, and payments with the Naftogaz group and TSO for technological gas. At the same time, UAH 3.8 billion was not received by the DSOs due to hostilities, the shutdown of enterprises, and the leaving of citizens.
The most significant expense last year was payroll; UAH 6.4 billion was allocated. DSOs have saved all jobs since the war began and relocated some of the workers from the "combat" regions.

The second substantial item of expenditure was taxation; UAH 4.9 billion of taxes were assigned to the state and local budgets. This is 14% more than in pre-war 2021.
The third is the cost of purchasing technological gas; UAH 3.2 billion was allocated for settlements with Naftogaz Group, SE "Gas of Ukraine," and GTSOU.
"Gas distribution companies operating under the RGC brand ensured the stability of gas distribution systems in the combat zone and quickly restored damaged gas networks after the de-occupation," says Oleksii Tiutiunnyk, CEO of the Regional Gas Company. – We managed to keep a relatively high level of payments at 83% in war conditions. This made it possible to ensure payments with the main counterparties, make capital investments in the reconstruction and restoration of gas networks, and contribute to strengthening Ukraine's defense capacity."
About UAH 450 million was allocated to restore gas distribution in the de-occupied and affected territories.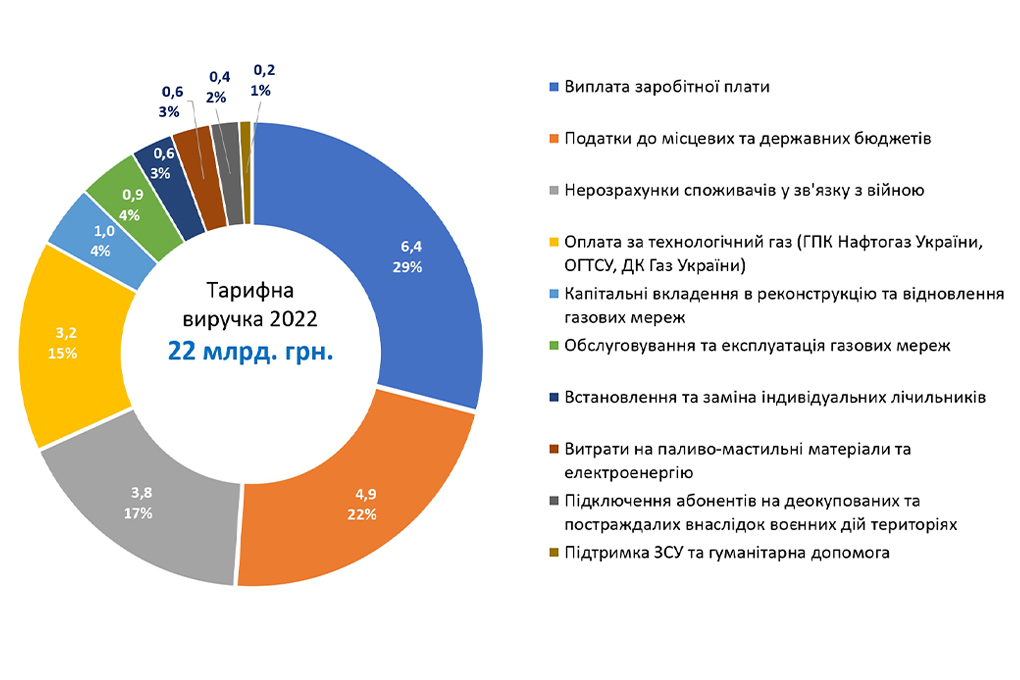 In addition, the RGC 2022 actively supported the Armed Forces of Ukraine and provided humanitarian aid. Roughly UAH 181 million were allocated for these needs.
At the same time, DSOs did not receive UAH 3.8 billion, which the NEURC envisaged in the tariffs. The shortfall in tariff revenues is explained by military actions, forced migration of Ukrainians abroad, and stopping industrial enterprises.
In 2023, the situation could get worse. RGC predicts that the level of calculations will fall due to the continuation of the war. This is also affected by the vast destruction of houses, enterprises, and infrastructure of gas distribution networks.