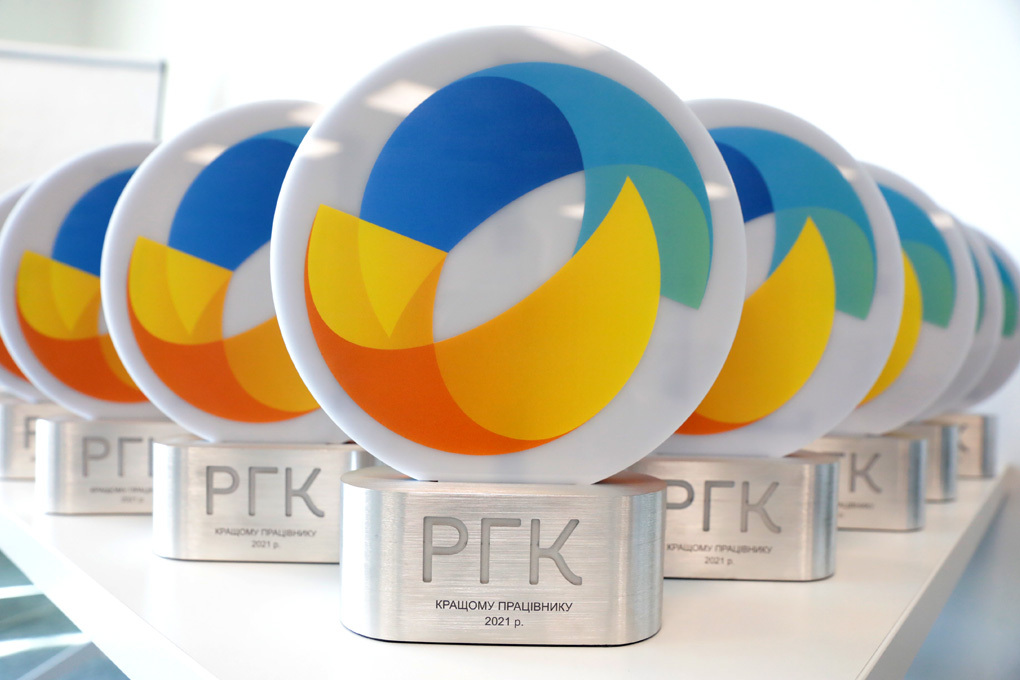 On September 7, on the eve of the Day of Oil and Gas Industry Workers, the best of the best were welcomed in the RGC office. The tradition to acknowledge the best employees was initiated last year. It was immediately supported by personnel of all companies, and had a positive response.
In each region where RGC operates, specialists were identified whose work, according to their fellow associates, has the greatest impact on the efficient and coordinated operation of the enterprise.

Oleg Nikonorov, CEO, RGC, said in his address to the winners:

"RGC is a large and powerful company: it employs 38,000 people and service 250,000 km of networks supplying gas to 8 million customers. The future of the gas distribution industry is bright and we believe in it.

Our belief rests on two pillars. The first one is the introduction of technologies. Innovative technologies and devices, innovative approaches and digitalization. These processes are ongoing and accelerating.

People form the second pillar. They are the driving force and it is they who will be working with the future technologies.
This year you were recognized by your fellow associates and awarded as the best employees. I want you to come back home thinking about the bright future and the prestige of the gas worker profession. I really want the profession of a gas worker to be respected, and we make every effort to do so.

The presence of gas infrastructure is a sign of a civilized society. It exists in Ukraine, and it is our great responsibility. We must make it technological, reliable and accessible to our customers. I want everyone who consumes the natural gas to be grateful to you for the work that you are doing."

Congratulations to the winners!
1. JSC Vinnytsiagas
Dmytro KOVBASYUK
2. JSC Volyngas
Anatolii MOZHELYUK
3. JSC Dniprogas
Oleh PETRENKO
4. JSC Dnipropetrovskgas
Anzhela TARAN
5. JSC Zhytomyrgas
Yuriy DANYLYUK
6. JSC Zakarpatgas
Myroslav HALAS
7. JSC Zaporizhgas
Serhii HALEMIN
8. JSC Ivano-Frankivskgas
Vasyl KUCHERA
9. JSC Kryvorizhgas
Oleksandr MATVIENKO
10. JSC Lvivgas
Oleh KINDRATIV
11. JSC Mykolayivgas
Oleksandr ANDREYCHENKO
12. JSC Rivnegas
Petro BELKA
13. JSC Sumygas
Mykola TSARITSYN
14. JSC Kharkivgas
Oleksandr VOROPAYEV
15. JSC Kharkivmiskgas
Ihor TYMCHENKO
16. JSC Khmelnytskgas
Andrii KOZDRON
17. JSC Chernivtsigas
Vitalii LAKUSTA
18. JSC Chernihivgas
Oleksandr ROHYNSKII
19. 104.UA LLC
Svitlana SHAPOVAL

We appreciate the job that you are doing!