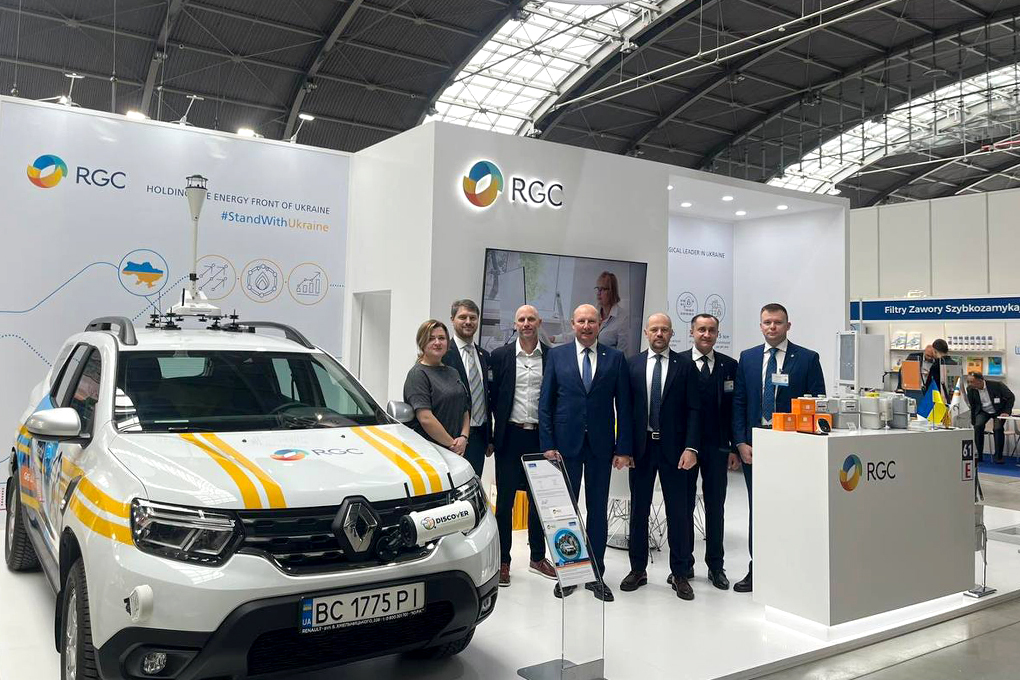 At the Expo-Gas international gas exhibition in Polish Kielce, Regional Gas Company announced the entry to the Polish engineering market. Now Poland gasifies its economy. RGC is ready to provide engineering services, gas-regulating equipment, and domestic metering equipment.
At the Expo-Gas exhibition, Regional Gas Company has presented the modern gas-regulating equipment and gas meters for industrial entities and private households, including smart metering devices.
For the first time in the exhibition's history, a mobile laboratory was presented. That invention was designed by Heath Consultants Inc. A system called Discover AMLD relies on absorption spectroscopy with a diode laser. It is able to detect gas leakage more accurately compared to its competitors. RGC is an official distributor of Heath Consultants products in Poland, Moldova, Romania, Hungary, and Slovakia.
The company is ready to offer turnkey engineering services and solutions to Polish clients. As a part of the effort, employees of gas distribution companies united under the RGC brand are subject to compliance checks aimed at European markets. Ukrainian experts are ready to design and build networks and will be involved in connecting new consumers.
In addition, RGC considers exporting gas equipment made in Ukraine to EU, specifically, cabinet gas regulators and meters which have already received ISO certificates. More certificates are pending to bring the equipment in compliance with the local standards of a range of European countries.
"Poland carries out one of the largest investment programs for European gas infrastructure. With it, Poland will be able to excel economically, create new companies and job places, and enter the export markets it could not compete in previously. The crucial aspects of this project are timeliness and sparing the investment resources. We are ready to share the experience we gained, among other things, during the year of the war. We recover infrastructural objects at a record-breaking pace despite staff shortages, disrupted supply chains, and limited financial resources," says RGC CEO Oleksii Tiutiunnyk.
Currently, the Polish economy is highly reliant on fossil fuels, with coal exceeding 40 % in the country's energy mix. Natural gas is far more environmentally friendly, and with a dense pipeline network, it turns into a reliable, cost-effective, and convenient fuel type.
In 2022, three up-to-date RGC Production facilities manufactured 1,222 cabinet gas regulators and 266 gas metering units, with RGC Metering metrology centers producing about 100,000 meters.