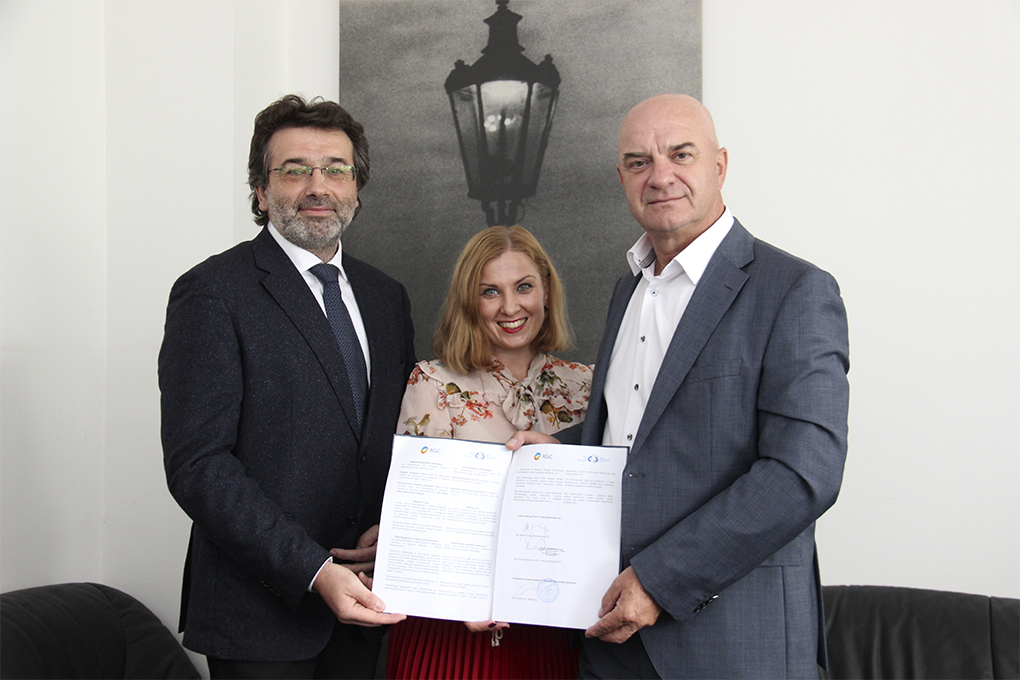 22 July 2021. Kyiv. RGC and Czech gas association (ČPS) signed the memorandum of cooperation regarding gas networks decarbonization projects. The bilateral agreement is intended to develop RGC hydrogen and biomethane projects and to share the research results with the view to upgrade and redesign gas distribution networks in Ukraine and Czech Republic.
Partnership between RGC and Czech Gas Association is committed to adapt gas networks for the use of new types of energy, i.e. hydrogen and biomethane. This cooperation will allow to get the infrastructure ready for the changes in energy and technologies within the European Green Deal and integration with European markets.
"It is important for Ukraine to become a part of the European Green Deal. The European Energy Community has highly assessed the hydrogen energy potential of Ukraine. Unlocking this potential requires a reliable and secure energy infrastructure that is ready to operate with synthetic gases. That is why RGC is investing in the development of redesign of Ukraine's gas networks to make them efficient and environmentally friendly. We set up 5 test sites to develop our hydrogen and biomethane projects in cooperation with the research and scientific consortium. Cooperation with Czech counterparts in this area will allow to expand our technical capabilities to redesign gas networks according to the European standards and get ready for mutual integration with the view to develop clean energy", - said Oleg Nikonorov, CEO, RGC.
Czech Gas Association has highly praised the successful development of RGC R&D programs, i.e. hydrogen and biomethane projects. Five existing test sites and reputable consortium of scientific and research partners ensures the prospects in this area.
"We need to know what impact the process of injecting hydrogen will have on the operations of the meters, valves, compressors as well as on the pipelines themselves and on the possible hydrogen embrittlement. Rigorous tests will allow us to set European standards for safe and reliable operations. This will also allow us to avoid incomplete solutions and eliminate potential restrictions on cross-border gas trade," - said Martin Slabiy, Chairman of the Board, ČPS. According to him, the Czech Republic can offer practical experience in injecting biomethane into the gas infrastructure, including the legal framework, whereas Ukraine has great potential for large-scale production of both biomethane and green hydrogen using renewable energy sources.
Cooperation between RGC and ČPS will allow to improve the quality of preparation of new technical rules as well as the development of gas networks redesign projects.
"Our partnership includes the exchange of all relevant information on the use of synthetic gases in gas infrastructure and the preparation of related technical regulations for the industry. Working in tandem will save us valuable time and financial resources," said Lenka Kovachovska, Executive Director, ČPS.
Earlier, the Energy Community Secretariat assessed RGC R&D hydrogen project as the largest one among those that Ukraine needs for transition to hydrogen energy.
Czech Gas Association (ČPS ) is an independent association of companies and professionals working in the gas industry and neighboring areas. Founded in 1992, ČPS is the successor to the Czechoslovak Gas and Water Association that was founded in 1919, and in 1931, it co-founded International Gas Union.