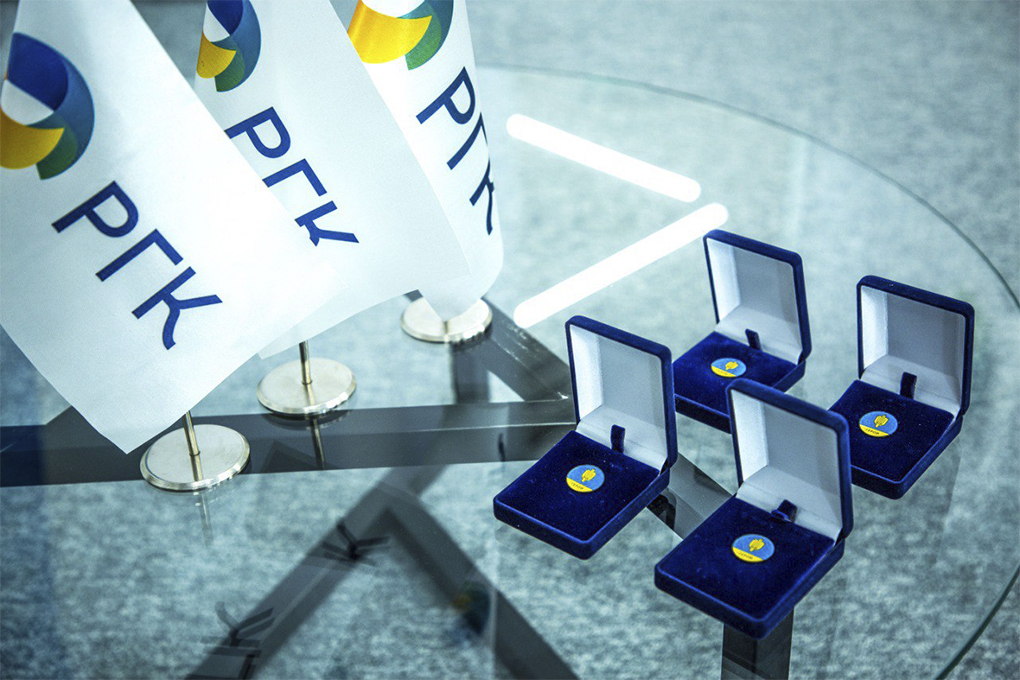 For the first time, Regional Gas Company held a live two-hour online marathon to award the best employees of gas distribution companies operating under the RGC brand.
Oleksiy Tyutyunnyk, Chief Operating Officer, RGC, noted that, when making plans for 2022, the company's employees were thinking about the European prospects of Ukraine's gas industry. The war threatened to thwart these plans. Thanks to our people, though, we did not only manage to keep the gas distribution networks running, but also continued moving along the European course.
"We are going through very difficult times, but we know that our work is our weapon. We congratulate all our employees and appreciate their courage and resilience!" said Oleksiy Tyutyunnyk.
In 2022, 88 workers from 16 regions of Ukraine, who won "The Best Among Us" competition, received certificates of appreciation, commemorative signs and prizes on the eve of the Gas Worker Day.
We also awarded the gas workers coming from the regions with ongoing combat operations. Thousands of employees of Zaporizhzhyagas JSC, Mykolaivgas JSC, Kharkivgas JSC, Kharkivmiskgas JSC keep working heroically despite the air and artillery strikes.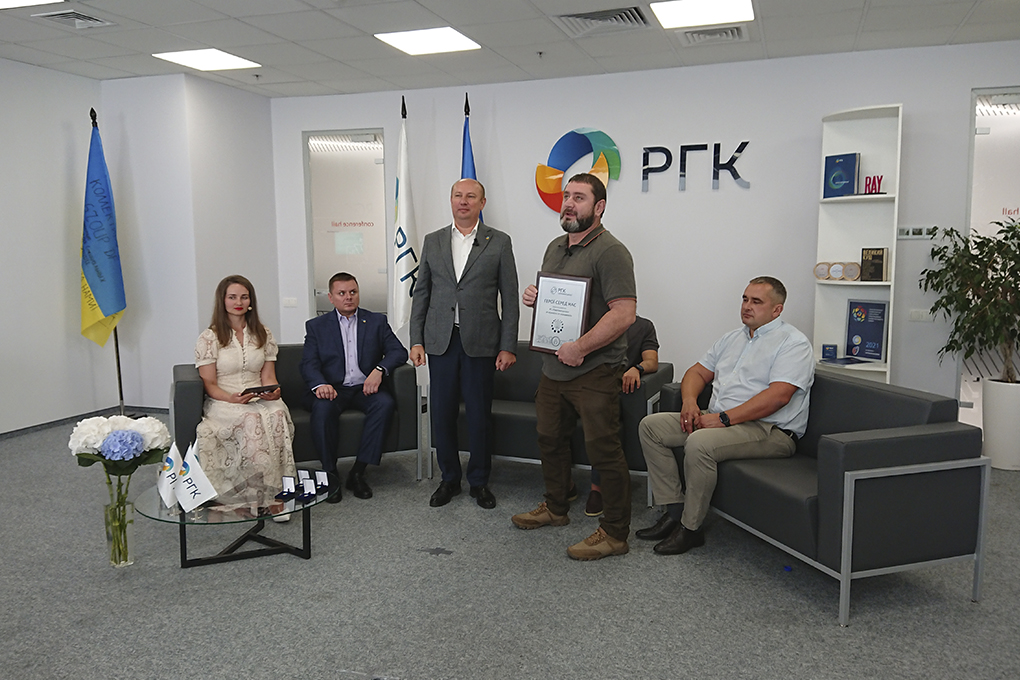 "I want to thank all employees of Mykolaivgas JSC for their courage, resilience, professionalism and commitment. I would also like to thank all our big gas community. We feel your great support every day. It is not only moral support when you call and ask "How are you doing?" and in response, we say: "We are holding on, working. Everything is alright". You also support us by providing materials, devices and equipment that we need to replace broken gas control units. United, we are strong. Together we will win! Glory to Ukraine," said Dmytro Hrytsai, Chief Technical Officer, Mykolaivgas JSC.
Unfortunately, the war also brought irreparable losses to our community killing 14 of our associates from Vinnytsiagas JSC, Dnipropetrovskgas JSC, Zhytomyrgas JSC, Kyivoblgas JSC, Mykolaivgas JSC, Kharkivgas JSC. We will remember everyone…
This year proved that the 38,000-strong RGC community is a big family that is always ready to give a helping hand. More than 1,500 of our employees defend Ukraine on the front lines. We are waiting for everyone alive and victorious! Meanwhile, we help relentlessly the military units in which they serve.
RGC is one family! RGC is about helping each other! Each one of us is the Best and a Hero! We hope that very soon, peace will come to Ukraine and we will be able to develop and restore critical infrastructure.
We believe in Victory!