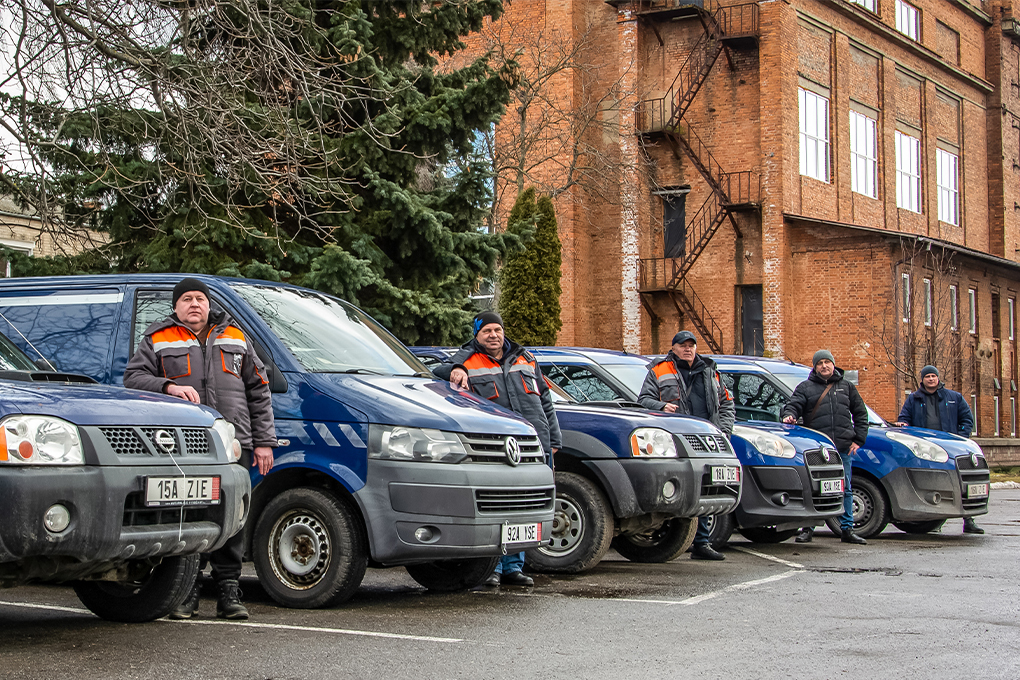 Ukrainian gasmen have received humanitarian technological aid from GasNet, the Czech Republic's largest gas distributor. In the first shipment, GasNet donated seven vehicles and special gas equipment from its inventory. Further shipments are already planned, and these will help with the repair of gas pipelines for the people of Ukraine.
"We want to help the people of Ukraine. That is why, as gasmen, we decided to provide technological aid to our Ukrainian colleagues to help Ukraine repair its damaged energy infrastructure," said Petr Koutný, GasNet's Network Operations Director.
This is not the first time GasNet has provided humanitarian assistance to Ukraine. Last year, GasNet and its employees provided over CZK 2.5 million of financial support to the people of Ukraine through the humanitarian organization People in Need. GasNet employees also helped to commission a refugee hostel in Prague.
"First of all, we are grateful to our colleagues from GasNet for their sufficient support for the gas sector of Ukraine in these tough times. All the equipment, materials, and vehicles will be directly used for network restoration in the most critical regions," said Oleksii Tiutiunnyk, CEO of the Ukrainian Regional Gas Company.


The Energy Community Secretariat in cooperation with ERCC are helping with logistics

The Energy Community Secretariat's Ukraine Support Task Force (ECS-USTF), the Emergency Response Coordination Centre (ERCC), and the Polish Government Strategic Reserves Agency (RARS) with the support of the EU Civil Protection Mechanism are helping gas companies with supply logistics.
"This is the first shipment from the Czech Republic assisted by the Energy Community Secretariat's Ukraine Support Task Force, coming from one gas operator to another in Ukraine. We are thankful for the quick and efficient cooperation we had with the colleagues in GasNet and the Czech authorities in making this operation happen. With the assistance of the ERCC and the EU Civil Protection Mechanism, the offered goods could reach Ukraine smoothly and successfully. We are grateful to existing partners for supporting this initiative, and we are glad to welcome the assistance of new donors not only from energy sector," said Ádám Balogh, Lead of the Ukraine Support Task Force and Senior Energy Infrastructure Expert of the Energy Community Secretariat.